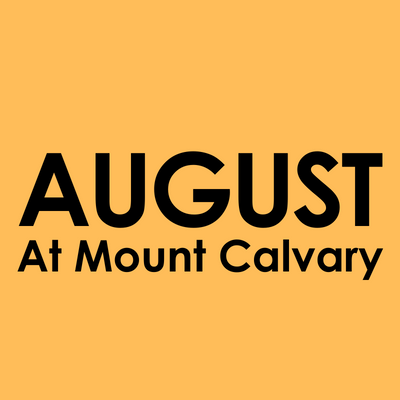 Meetings & Events:
August 3 – Bible Study on Psalms
August 4 – All Parish/Evangelism Committee
August 9 – Property Committee, 6pm
August 11 – Social Ministry Committee
August 15 – WELCA, 6pm
August 16 – Church Council Meeting
August 17 – Bible Study on Psalms
August 20 – Children's Ice Cream Social after Worship
August 31 – Bible Study on Psalms
Meetings are held at 6:30pm unless noted.
What else is happening?
Our Giving Tree – Until the end of August, our Giving Tree will be used to collect $5 donations for the Jared Box Project. This charity helps brighten the spirits of children in our local hospitals. Money collected will purchase a small bag of activities for each child. Bags will be packed and delivered on "God's Work, Our Hands Day," Saturday, September 10th. A sample bag is on the table in the narthex. Check it out!
Evangelism – After a busy summer, our Evangelism team now moves to plan a "Touch a Truck" event September 10 for children. A variety of vehicles of all shapes, sizes, and purposes will be in our parking lot for children to explore. Stay tuned for more details…
Of Interest to Women – WELCA is selling Boscov's shopping passes for the annual "Friends Helping Friends" 25% discount event on October 19. Passes are only $5 and all proceeds support WELCA causes throughout the year. Please purchase one from any WELCA member!
Flea Market Crew – We sure aren't taking a vacation! They are busy planning a walk-thru basket party September 24-25. Themed baskets, monetary donations, or gift cards for baskets can be dropped off at the office. Basket tickets are being sold after all weekend services NOW!
Youth/Family Ministry – We'll hear screams for ice cream on August 20th after the 5:30pm service. Children and their families are invited to enjoy an ice cream sundae in our side yard under the pavillion. Bring a chair, or sit in the grass,m eet new friends, eat ice cream, and enjoy summer before school starts! More details to come!
Church Council – Council supports our many committees as each works to invite, feed, welcome, and include all who come through our doors. At its July meeting, council members focused on the safety and security of our building and assets, and looked ahead to long-term staffing and programming needs. Council representatives now take an active role in counting weekly monetary donations, learning how offerings are entered in our recordkeeping system, and making the weekly deposit at the bank.
Future church events, meetings, or activities can be included in this monthly summary by emailing information to Joan20457@gmail.com. Let everyone know what's happening and how they can get involved with you.