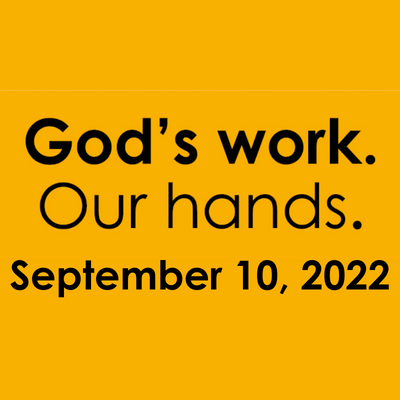 Mt. Calvary will be participating in God's Work, Our Hands Sunday this year by packing bags for the Jared Box Project.  Instead of Sunday, we will be packing the bags on Saturday, September 10 after the 5:30pm service.  This will allow for both Pastor Scott and Pastor Jonathan to be able to attend.  A light dinner will be served, and all are welcome.  We hope to see you there!
—–
The Jared Box Project was started in 2001 by the children of Our Lady of Victory School in State College, Pennsylvania, to honor their classmate and friend, Jared. He was a brave little boy who battled cancer with a courage and faith that continues to inspire us all.
Since then, more than 986,000 Jared Boxes have been delivered to over 400 hospitals across the United States. Boxes filled with the "gift of play" are given to young patients in emergency rooms, hospital rooms, surgical centers and clinics.  Each box contains small gifts, toys, games, crayons, coloring books and fun activities selected for a specific age and gender.